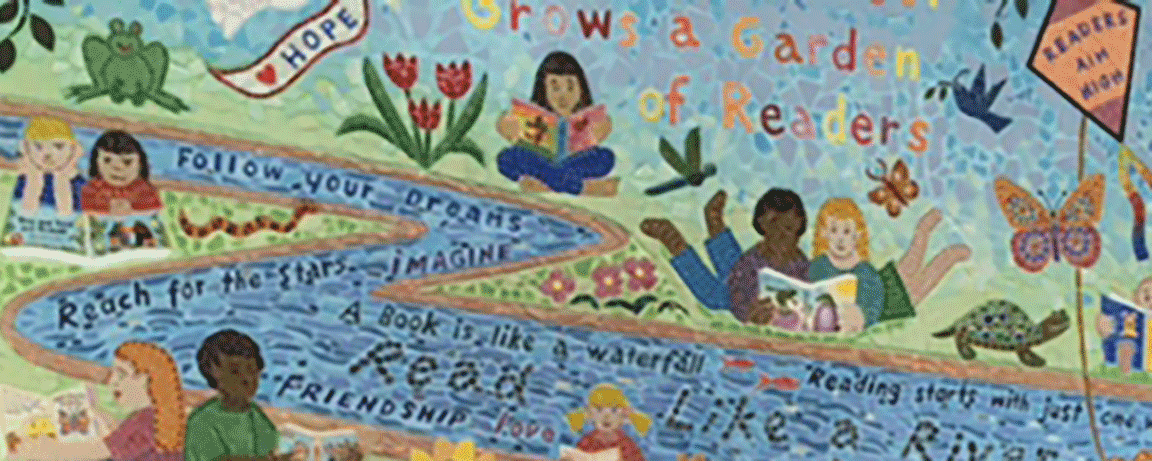 What is Chickering CARES?
​
Many returning students and families might be familiar with Chickering's "Make A Difference Club" (MAD). The idea of MAD originated with the desire to educate and create awareness around the needs in our local communities, by presenting 4th and 5th-grade students with opportunities, even as young people, to contribute and "make a difference" within their community. While this school year looks different for all of us, that sense of community is stronger than ever, and with that, we wanted to expand the prior principles of Make A Difference Club to ALL Chickering students, and so we introduce "Chickering CARES"!

Chickering CARES will help to educate and create awareness around the needs in our local communities by discovering simple ways that we can ALL make a difference, TOGETHER! Kids will participate in fun projects and community service initiatives, all of which will foster kindness, generosity, and understanding of those around us. Past projects have included organizing a Food Drive for A Place to Turn, creating a Buddy Bench for the Chickering playground, building birthday boxes for less fortunate children whose families can not afford birthday parties, visiting with seniors from Dover's Council on Aging, and many more.

While the scope of our projects will be different this year, the hope is that by participating in Chickering CARES, our children will become more aware of the many ways they can help better their communities, through both hands-on volunteerism and charitable giving. Children will begin to develop philanthropic leadership skills as well as an understanding as to how they can become a catalyst for change, in a time that it is more important than ever. With this, we believe that Chickering CARES will allow us to more broadly apply the mission of Chickering Elementary School, because "TOGETHER, we CAN make a difference"!
If you have any questions and/or thoughts or suggestions about future Chickering CARES initiatives, please contact Kim Hall at community@doverpto.org

We look forward to an amazing year CARE-ing with you all!

Best,

Kim Hall
Community Outreach, Dover PTO 2020-2021
FOR MORE INFORMATION
​
Kim Hall
Community Outreach Chair
​
Joan Cordell and Sarah Wilson
Chickering CARES Coordinators
UPCOMING EVENTS​
​
A Place to Turn Winter Food Drive
December 9th - 18th
​
Chickering students can drop off non-perishable goods to the big blue cart located outside the Chickering front doors. While all non-perishable goods are welcome right now, A Place to Turn is most in need of the following items: juice boxes, cereal, canned stews and chilis, and ketchup. We kindly ask that you please check the expiration date on any items prior to donating. For your convenience, two additional local drop-off locations will be available at 6 Tower Drive or 12 Church Street in Dover. Non-perishable food will be collected through December 18th!

For many families across the Metrowest, the economic impact of the pandemic means ongoing financial hardship, and as winter quickly approaches, more people than ever are turning to local food parties for assistance. A Place to Turn, located in Natick, provides nutritious food for neighbors in need. Chickering has had a long-standing relationship with this incredible food service pantry, and we are excited to be able to offer them our support this holiday season! To learn more about A Place to Turn, please visit their website: https://www.aplacetoturn-natick.org.

If you have any questions about this initiative, please contact Kim Hall, PTO Community Outreach, at community@doverpto.org. You may also visit the Chickering CARES website here: https://www.doverpto.org/chickering-cares.

Thank you in advance for your generosity and ongoing support of A Place to Turn!