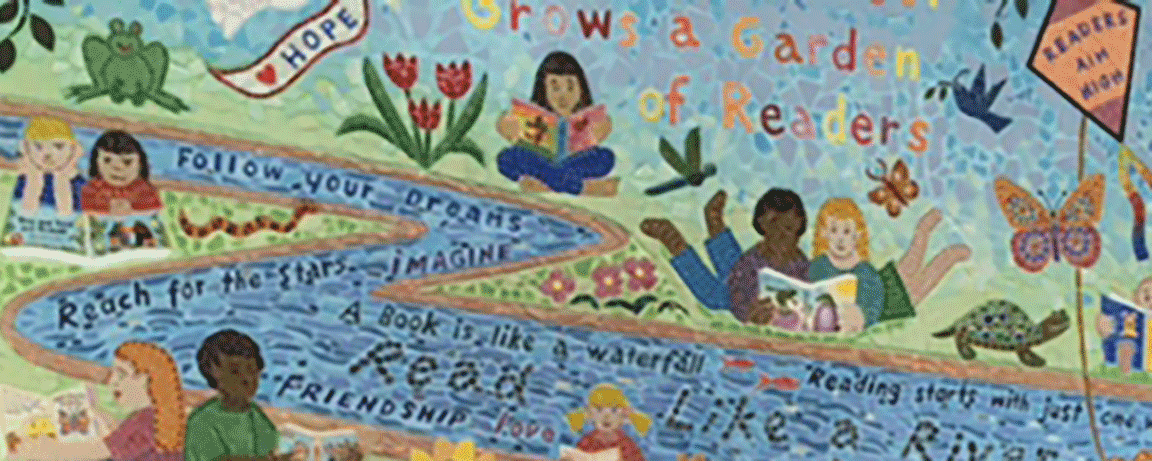 Here's what you've helped to fund in 2020 - 2021
Typically, each academic year the PTO provides a total of $5,000 to Chickering School in the form of Teacher Grants. Because of your generosity to DSEF and the PTO, we have been able to increase this amount to over $12,000 in this unprecedented year. Teachers have been required to teach in new and innovative ways both in person and remotely, and the PTO has been happy to support these new needs. Teachers, along with Dr. Reinemann and Mr. Carnes, have proposed ideas on a rolling basis throughout the year to help enhance their classrooms and curriculum. Below is a list of grants awarded so far this year.
Grant Funded: 37 Document Readers
We provided every teacher with a document reader. A document reader is essentially a modern version of the old overhead projector. It's more versatile and can also work remotely across an internet connection, allowing teachers to share work onto a whiteboard in the classroom or over a Zoom.
It also allows teachers to integrate physical objects into the lessons which might otherwise be impossible. A science teacher could, for example, demonstrate a science experience live with students over a remote internet connection. A geography teacher can use maps, a math teacher could use geoboards – the list goes on with possibilities.
Grant Funded: 5 Portable White Boards
This summer, the school designated six spots for outdoor classrooms. They wanted to provide a portable whiteboard easel at each site to help teachers be as nimble as possible when moving to and from these spaces. The school had one already and asked to supplement with five more.
Grant Funded: 6 Outdoor Trail Benches
We added six new benches under the awning in front of the school. This area has been a popular snack spot, so the benches have made things much more comfortable!
Grant Funded: 15 Yoga Mats
Once the school schedule shifted from hybrid to more in school learning, music classes shifted from remote to outside in the fall. We purchased 15 yoga mats to use as seats outside. Each yoga mat could be cut in half and are easy to clean.
Grant Funded: Books to enhance 4th and 5th Grade Classrooms
We purchased two special sets of books, Crenshaw by Katherine Applegate (electronic) for fourth grade and We're Not From Here by Geoff Rodkey (paperback) for fifth grade, so that they can have an all grade read at each level. These shared, grade-wide reading experiences will help students maintain a sense of community during an atypical school year while the books selected will help students develop empathy for others with experiences different than their own.
Grant Funded: Books to enhance Kindergarten through 3rd Grade Libraries
For kindergarten through 3rd grade, we purchased a variety of books with a focus on diversity, equity, and inclusion. Teachers worked together at grade levels to find titles with characters who are representative of the broader world in which we live. Classroom libraries have become more representative of our entire student body and the greater Dover community and beyond.
FOR MORE INFORMATION
Betsy Police
Vice President
29 Cross Street
Dover, MA 02030
​
Julia Cavan
Treasurer
2022-23 Teacher Grants...Coming Soon!
Here's what you've helped to fund in 2021 - 2022:
Each academic year the PTO provides a total of $5,000 to Chickering School in the form of Teacher Grants. The PTO Teacher Grants are designed to fund classroom enhancements that are connected to the Common Core and School Improvement Plan. We encourage teachers to be thoughtful and creative in considering their needs, and every year they come up with innovative ideas to help enhance their classrooms and curriculum. Teachers submit grant applications to the PTO Board in October. Together with Dr. Reinemann and Mr. Carnes, the Dover PTO Board reviews and approves applications in November. Below is a list of grants we awarded this year.
Grant Requestor: Jodi Emerson
Recipient: Mrs. Emerson 1st Grade Class
Grant Funded: STEAM
Providing some open ended materials to continue building upon the Steam activities offered to first graders. These activities offer students a chance to think out of the box, collaborate, invent, explore, explain, take chances and be creative.
Purchasing these materials and encouraging open ended Steam based challenges and opportunities for our young students directly ties into the district's innovative teaching and learning goal. Offering these materials and opportunities to our students supplies them with different learning experiences that will help to develop their 21st century skills.
Grant Requestor: Christine Atkinson
Recipient: Mrs. Atkinson 5th Grade Class
Grant Funded: Our Classroom Economy - "Dover Dough Style"
The Classroom Economy project connects not only to the DS strategic plan mission to inspire, challenge and support all students as they discover and pursue their full potential, but it also connects to the first goal on the School Improvement Plan, which is to identify practices that will provide student-centered, inquiry-based, skills-focused instruction in line with the principles of Challenge Success, Portrait of a Graduate and culturally responsive pedagogy.
The Classroom Economy connects not only to curriculum areas such as math and social studies (economy-supply/demand), but it also teaches and works to strengthen many of the executive functioning skills that we rely on as adults to be a productive member of society (time management, organizing and keeping track of materials, etc.) Additionally, the Classroom Economy offers students the opportunity to experience real-world situations in a safe environment (budgeting, applying for a job and keeping that job by meeting expectations, signing checks, accurately keeping a bank log, etc.) This experience also encourages students to be detail-oriented since mistakes impact their own bottom line.

The project provides students with opportunities to safely explore who they are as a "member of the economy." Are they a saver? A spender? A risk taker (raffle)? It allows students to figure out the value of working for something they want, and the challenges that people can face when figuring out how to balance what they need (rent money, tax money, etc) and what they want (putty in the store).
Grant Requestor: Jim Carnes
Recipient: Grade 3, Technology Classroom (K-5)
Grant Funded: Seating Grant
These furniture will be used for flexible groupings as students can easily move these seats to meet the needs of the current situation in the classroom, whether it be working with partners or in small groups.
The stools for Technology are a safe height for all students, K-5, to use, as some of the current seating options are too high for our smaller students.
This connects to the school Improvement Plan for the health and well being of students as they are again able to work in groups and pairs. This also promotes flexible groupings for teachers to create and teach dynamic groups based on need.
Grant Requestor: Michelle Hugo
Recipient: Mrs. Hugo's 2nd Grade Class
Grant Funded: Outdoor Seating
Set of 20 stools for students outdoor use during the snack time and lessons.
Grant Requestor: Ken Wadness
Recipient: 4th and 5th Grade Classrooms
Grant Funded: Tower Garden Supplies
In the 4th grade curriculum, students learn plant life, photosynthesis, structure and function. The Tower Garden is perfect to see plants grow, flower, and produce fruit. Students will help to pollinate the plants and harvest. They will also grow plants by seed and put them in the tower garden. You can see it in the upstairs foyer.
Grant History
​
​
​
2016 - 2017