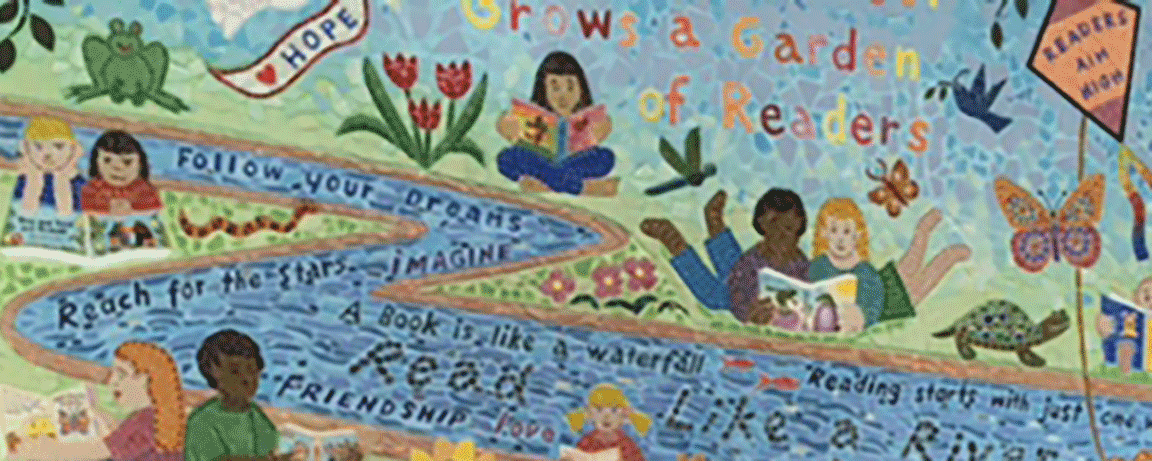 2020 - 2021 VOLUNTEERS
AUDIT COMMITTEE: Maria Marakas Alexopoulos and Heather Lee
2-4 persons from general PTO membership (who have not handled funds on behalf of the PTO). Responsible for overseeing PTO finances to ensure that assets are safeguarded and finances are managed in a business-like manner. Duties include quarterly review of bank reconciliation and annual audit of PTO financial statements (or hiring of independent auditors.)
BOOKS FROM THE HEART COORDINATORS: Amie Glick and Leslie Godfrey-Schutte
Works with Chickering librarian to prepare and distribute books, schedule volunteers for sales, and to communicate this event school wide.
FUNDRAISING: Lulu Fan and Elizabeth Grossman
​
COMMUNICATIONS: Zoe You and Carissa Haydon
WEBSITE AND SOCIAL MEDIA CONTENT MANAGER: Sarah Puerini
Manages content for PTO Website. Makes updates or creates new pages as necessary. Computer skills are necessary. Wix experience a plus. Posts relevant content from the PTO, Chickering School and the Dover community to Facebook.
​
COMMUNITY EVENTS: Mila Clark and Goli Sepehr
Plans community related events for Chickering students and their families.
BIKE SAFETY DAY: TBD - Plans and coordinates Bike Safety Day.
INTERNATIONAL NIGHT: Archana Venkataraman - Plans and coordinates International Night.
FAMILY BINGO NIGHT: Jennifer James - Plans and coordinates one or more Family BINGO Nights.
PARENTS NIGHT OUT: TBD - Plans and coordinates one or more Parent Night Outs.
SCIENCE FAIR: Lindsay Nie, Randi Benson and Heather Lee - Plans and coordinates the Science Fair.
SPELLING BEE: Amee Tejani - Plans and coordinates Spelling club practices and Scripps Spelling Bee.
​
COMMUNITY OUTREACH: Kim Hall
Identifies opportunities for community service (e.g. donations of items, money and/or time). Coordinates the food pantry deliveries, the Halloween candy drive and any other charity drives that the team decides to do. Works with Community Outreach Chair.
MAKE A DIFFERENCE CLUB COORDINATOR: Joan Cordell and Sarah Wilson
Coordinates the Make A Difference community service after school club's once a month meetings, on half-day Wednesdays, utilizing an existing plan and overseeing volunteer parents that signup to organize individual meetings. The monthly meetings include a trip to the Natick food pantry, a get together with the COA seniors, and making a birthday party box for the Birthday Wishes charity among other things. Works with Community Outreach Chair.
ARTFUL ADVENTURES | MUSEUM OF FINE ARTS, BOSTON: TBD
HALLOWEEN CANDY DRIVE: Amy Collins and Leesa Mullin
LUNCH ROOM COORDINATOR: Courtenay Cabot Venton and Jackie Taylor - Coordinates the Waste Free Lunch program, encouraging active recycling practices by all students during school lunch times.
​
CURRICULUM ENRICHMENT: Peggy Gemelli and Shannon Crotty
Works with Curriculum Enrichment Chairs and teachers to plan, deliver and evaluate grade-specific programs for the year.
CE PRE K: Leila Wang
CE K: Andrea Kelliher and Katie Niemiec
CE1: Rui Huang and Sara Kinney
CE2: Maggie Danielski and Julia Cavan
CE3: Amy Collins and Maureen Feig
CE4: Erika Alders and Rachel Motley
CE5: Amie Glick and Fiona Rong
DIRECTORY TEAM: Jean Drum, Jamie Godfrey and Maria Marakas Alexopoulos
Prepares and distributes annual PTO school directory. Computer skills necessary.
​
​FIFTH GRADE CELEBRATION TEAM: Amy Baskin, Meghan Bent, Margaret Danielski, Veronica Garzone, Jane Hauser, Geetanjali Kulkarni, Lori Johnson, Maria Marakas Alexopoulos, Meggan Newmarker, Sarah Puerini, Amie Glick, Erin Rodat-Savia, Jenna Teeson
Organizes and manages fifth grade end of year celebration
​
FIFTH GRADE YEARBOOK COORDINATORS: Jackie Taylor and Maria Marakas Alexopoulos
Organizes, manages and proofs the fifth grade yearbook.
​
FISH TANK MANAGER: Amy Johnston
Works with Mr. Wadness on maintaining the Chickering Fish Tank.
HOSPITALITY COORDINATOR: Lisa Story
Coordinates teacher luncheons and other smaller events that support the staff at school with the help of the room parents and the use of Signup Genius.
​
NEW FAMILY WELCOME TEAM: Raechel Hwang, Margaret Danielski, Sivan Einsohn and Christiana Stevenson
Welcome new parents to the Chickering Community. Facilitates communications with working parents. Brainstorms on ways to better connect new and working parents with Chickering and Dover PTO.
OUTDOOR CLASSROOM TEAM: Jean Drum, Amy Baskin, Jamie Godfrey and Elizabeth Grossman
Works with Chickering leadership to plan and develop Chickering's outdoor learning environment
SCHOOL PICTURE COORDINATOR: Megan Carolla and Leslie Meunier
Manages vendor relationship with Coffee Pond, coordinates picture-day activities and volunteers
UNDERSTANDING OUR DIFFERENCES (UOD) COORDINATOR: Liz Hartnett
Work with teachers to plan, deliver and evaluate grade-specific programs for the year. For more information on UOD please visit http://understandingourdifferences.org
​
VIRTUAL EXPERIENCE ADVISOR: Lindsay Nie and Rui Huang
Work with PTO to identify tech solutions to move events online if/when needed.
​