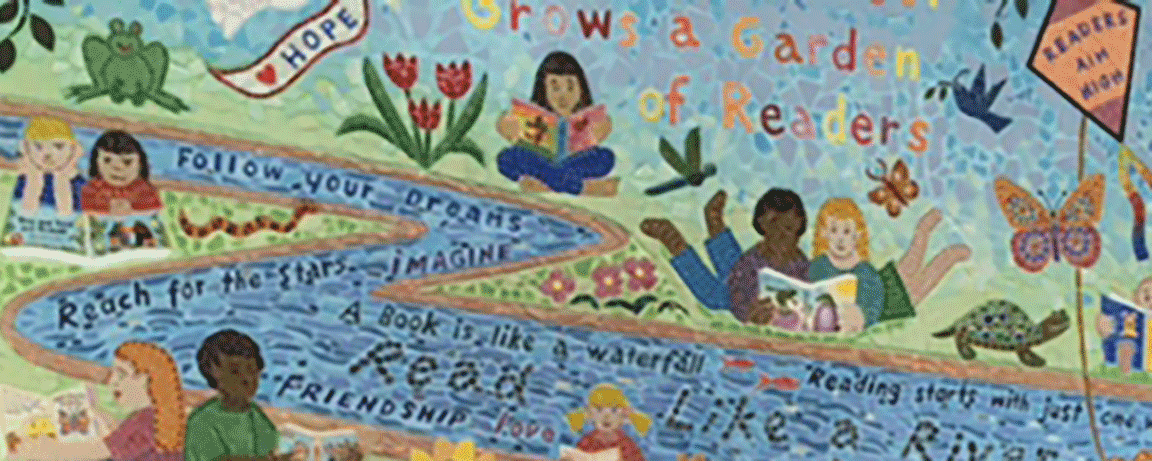 2021 - 2022 VOLUNTEERS
AUDIT COMMITTEE: Heather Lee, Di Luo, and Gabriela Greenman
2-4 persons from general PTO membership (who have not handled funds on behalf of the PTO). Responsible for overseeing PTO finances to ensure that assets are safeguarded and finances are managed in a business-like manner. Duties include quarterly review of bank reconciliation and annual audit of PTO financial statements (or hiring of independent auditors.)
BOOKS FROM THE HEART COORDINATORS: Valerie Lin and Nicole McAllister
Works with Chickering librarian to prepare and distribute books, schedule volunteers for sales, and to communicate this event school wide.
COMMUNICATIONS:
WEBSITE CONTENT MANAGER: Phuong Pham and Lucy Xie
Manages content for PTO Website. Makes updates or creates new pages as necessary. Computer skills are necessary. Wix experience a plus.
​
SOCIAL MEDIA CONTENT MANAGER: Lulu Fan
Posts relevant content from the PTO, Chickering School and the Dover community to Facebook.
​
​
COMMUNITY EVENTS:
Plans community related events for Chickering students and their families.
BIKE SAFETY DAY: Rory Glaeseman
Plans and coordinates Bike Safety Day.
INTERNATIONAL NIGHT: Mila Clark, Archana Venkataraman, Amee Tejani and Sarah Cahan
Plans and coordinates International Night.
FAMILY BINGO NIGHT: Ellie Beasley, Leesa Mullin, Leslie Menuier, Jennifer James, and Yen Tran Pantano
Plans and coordinates one or more Family BINGO Nights.
PARENTS NIGHT OUT: - Plans and coordinates one or more Parent Night Outs.
SCIENCE FAIR: Lindsay Nie, Lana Schumacher-Beal, Amanda Smith, Randi Benson, Alexy Boudreau, and Christy Violin
Plans and coordinates the Science Fair.
SPELLING BEE: Amee Tejani, Archana Venkataraman, and Amanda Smith
Plans and coordinates Spelling club practices and Scripps Spelling Bee.
​
COMMUNITY OUTREACH:
Identifies opportunities for community service (e.g. donations of items, money and/or time). Coordinates the food pantry deliveries, the Halloween candy drive and any other charity drives that the team decides to do. Works with Community Outreach Chair.
​
CHICKERGIN CARES: Ashley Atkinson, Miranda Ullrich, Melissa Herman, Kate Cook, Laurence Migausky, and Leesa Mullin
Coordinates the Make A Difference community service after school club's once a month meeting, on half-day Wednesdays, utilizing an existing plan and overseeing volunteer parents that signup to organize individual meetings. The monthly meetings include a trip to the Natick food pantry, a get together with the COA seniors, and making a birthday party box for the Birthday Wishes charity among other things. Works with Community Outreach Chair.
MUSEUM OF FINE ARTS TRIP:
HALLOWEEN CANDY DRIVE: Leesa Mullin and Jennifer James
LUNCHROOM COORDINATOR: - Coordinates the Waste Free Lunch program, encouraging active recycling practices by all students during school lunchtimes.
​
Works with Curriculum Enrichment Chairs and teachers to plan, deliver and evaluate grade-specific programs for the year.
CE PRE K:
CE K: Fiona Hu and Gabriela Greenman
CE1: Di Luo
CE2: Erika Alders and Christiana Stevenson
CE3: Melissa Roe and Zoe You
CE4: Ellie Beasley and Yen Tran Pantano
CE5:
DIRECTORY TEAM: Rui Huang
Prepares and distributes annual PTO school directory. Computer skills necessary.
​
​FIFTH GRADE CELEBRATION TEAM: Lesley Daniel, Erika Alders, Anne Poole, Oralia Cid Miranda, Betsy Police, Melissa Rowe, Heather Gifford, Lucy Xie, Heather Lee, Ana Gordon, Zelda Zhu, Alysia Poe, Nicole McAllister, Michelle Wichman, and Randi Benson
Organizes and manages fifth grade end of year celebration.
​
FIFTH GRADE YEARBOOK COORDINATORS: Rachel Motley, Lucy Xie, Ana Gordon, and Oralia Cid Miranda
Organizes, manages and proofs the fifth grade yearbook.
​
FISH TANK MANAGER:
Works with Mr. Wadness on maintaining the Chickering Fish Tank.
​
FUNDRAISING:
2022 AUCTION TEAM:
HOSPITALITY COORDINATOR: Lisa Story, Claire Carey, and Margo Glidden
Coordinates teacher luncheons and other smaller events that support the staff at school with the help of the room parents and the use of Signup Genius.
​
NEW FAMILY WELCOME TEAM: Maggie Danielski, Oralia Cid Miranda, Claire Carey, Rui Huang, Leslie Menuier, and Christiana Stevenson
Welcome new parents to the Chickering Community. Facilitates communications with working parents. Brainstorms on ways to better connect new and working parents with Chickering and Dover PTO.
OUTDOOR CLASSROOM TEAM: Ashley Atkinson, Lauren Coville, Rui Huang, Molly Crabbe, and Christy Violin
Works with Chickering leadership to plan and develop Chickering's outdoor learning environment.
SCHOOL PICTURE COORDINATOR: Megan Carolla, Yen Tran Pantano, Liv Saxe, and Zoe You
Manages vendor relationship with Coffee Pond, coordinates picture-day activities and volunteers.
UNDERSTANDING OUR DIFFERENCES (UOD) COORDINATOR: Di Luo
Work with teachers to plan, deliver and evaluate grade-specific programs for the year. For more information on UOD please visit http://understandingourdifferences.org. ​