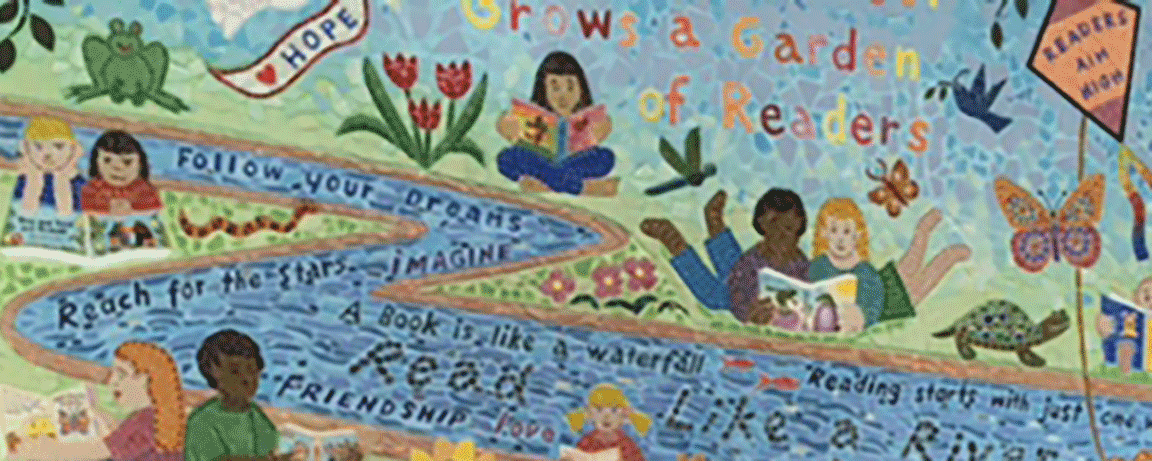 WHAT IS CHICKERING GROWS? ​
Chickering GROWS is a PTO-sponsored initiative that encourages students to learn about gardening while connecting with the Chickering community. Students develop important life skills like patience and responsibility as they care for a living thing. We offer different kits each season for ALL AGES. Students, teachers & staff and Dover Council on Aging (COA) members connect with one another through our Chickering GROWS website, Padlets, and newsletters. While we cannot grow together in the school garden, it has been fun to all be growing the same things in our homes and classrooms and sharing with one another the beauty and fun of gardening!
​
WHAT IS GROWS GIVES BACK: THE BIRDHOUSE PROJECT?
Thanks to the Dover Cultural Council & Dover PTO, Chickering GROWS will be celebrating how we have GROWn and lifted each other up throughout this unprecedented school year with "GROWS Gives Back: The Birdhouse Project"! Together, we will learn about various birdhouses and what kinds of birds inhabit them, explore ways to provide supportive habitats in our gardens for our feathered friends, and help increase the local population of cavity-nesting birds!
​
HOW CAN I PARTICIPATE?
Sign up today for your free nesting box kit to build and install a birdhouse at home this spring or summer: https://forms.gle/sYSVRq8qXENmrh588. The nesting box kit includes pre-cut wooden pieces, nails, and complete instructions. A ventilation slot beneath the roof overhang helps regulate the home's internal temperature, and the front panel may be opened seasonally for nest checks. You can easily mount the birdhouse in an open area, such as a tree, fence, or wall. The extended back panel with a predrilled hole also allows you to place it on a post easily. The cedar construction provides durability and the exterior may be painted for a personalized look. These kits are best done as a family project, as they involve the use of tools. Please note, if you do not receive a free kit, or you would like more than one, we will share a link after the give-a-way about where you can purchase one for your family to participate.
​
ALL ABOUT NESTING BOXES!
Birds are important and beneficial members of the garden by eating pests, helping with pollination, and aiding in seed distribution. Birds need shelter for protection from weather and predators and so they can safely hatch their eggs. When one thinks of a bird's nest, it is often a bundle of sticks held together with mud nestled in tree branches. However, some birds, such as the bluebird or chickadee, nest in tree cavities (holes in decayed trees). Building and installing nesting boxes help preserve and improve bird populations in developed areas.
​
WHAT DID WE GROW THIS FALL?
We grew bright orange ZINNIAS in a self-watering bell jar garden, explored hydroponics, and discovered how and why plants are able to grow without soil!
​
WHAT DID WE GROW THIS WINTER?
We grew big, beautiful winter-blooming AMARYLLIS and learned all about bulbs!
​
​WHAT DID WE GROW THIS SPRING?
We are growing an edible garden from seed to harvest, featuring tomato and basil SEEDBALLS. We are learning the basics of planting, transplanting, and harvesting, as well as seedball gardening and companion planting!
​
INTERGENERATIONAL GARDEN PROGRAM
Chickering GROWS welcomes Dover Council on Aging (COA) members to grow alongside our students. Our shared goal is for students and seniors to experience increased wellness from the therapeutic qualities of gardening as well as create lasting and meaningful connections with one another!
​
​SHARE YOUR PHOTOS ON CHICKERING GROWS PADLET We cannot wait to see photos of your nesting boxes and the birds that inhabit them!
Visit https://padlet.com/chickering/TheBirdhouseProject to post and view photos of your birdhouses!